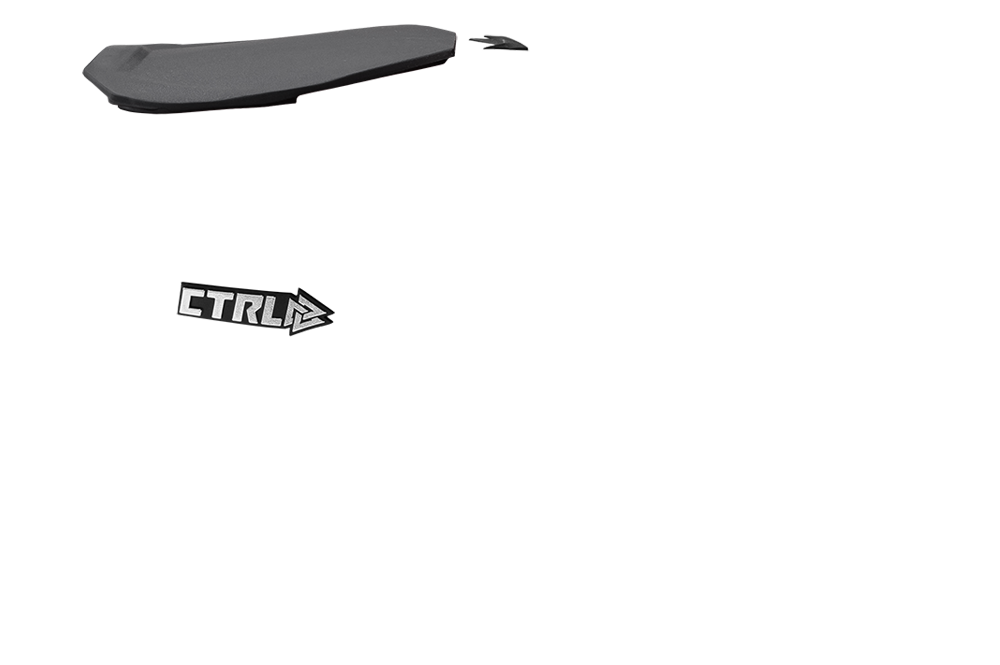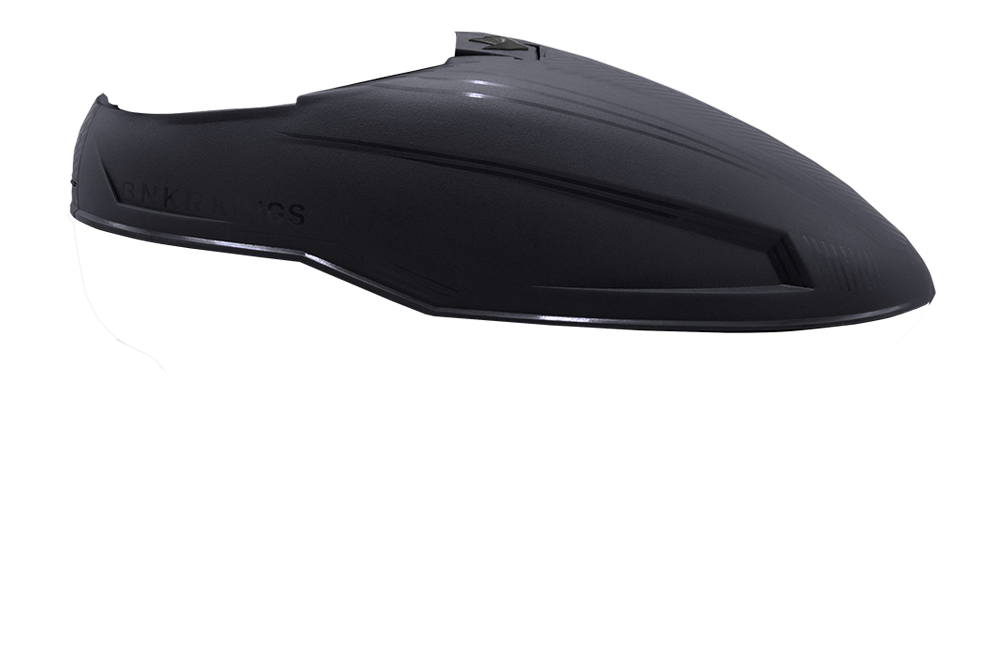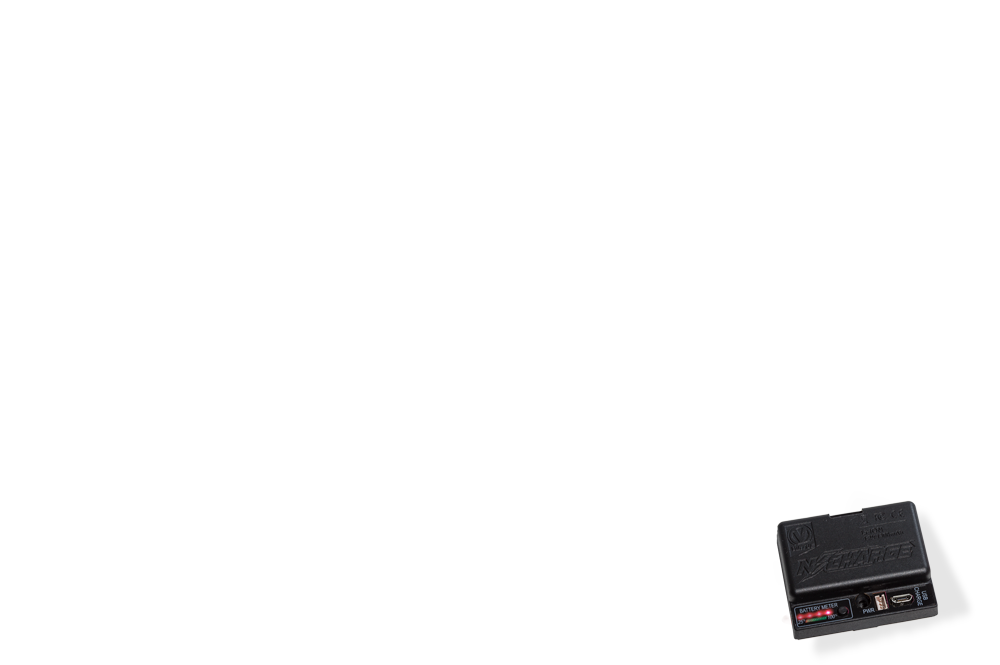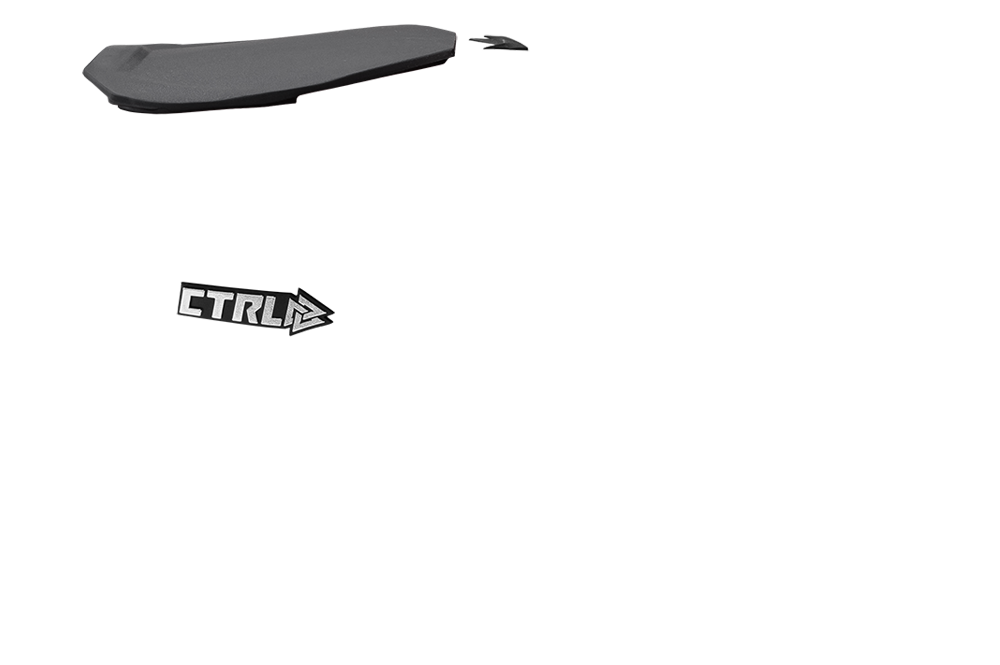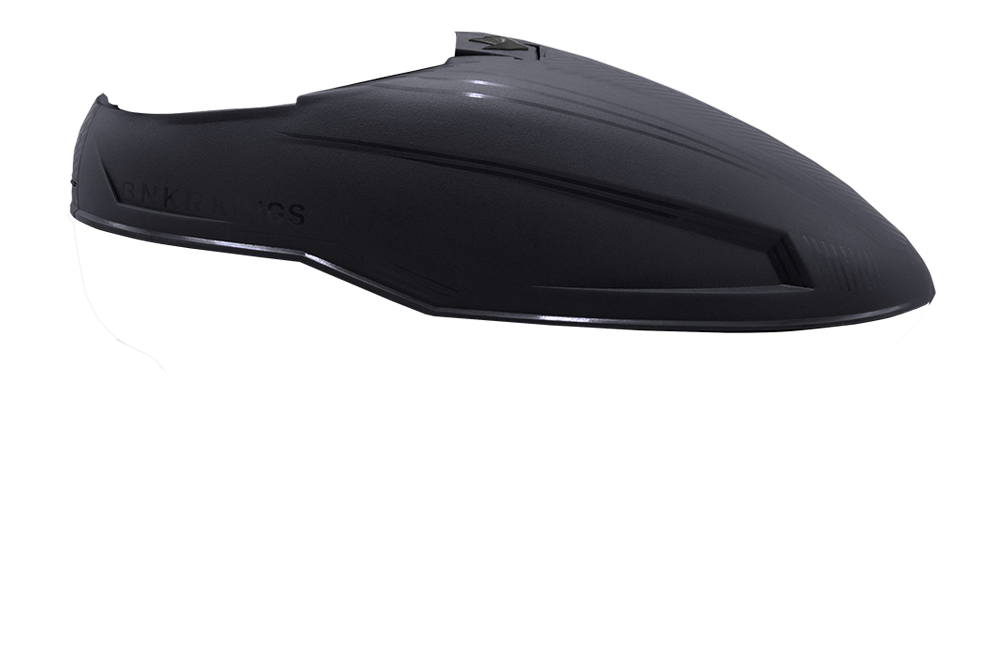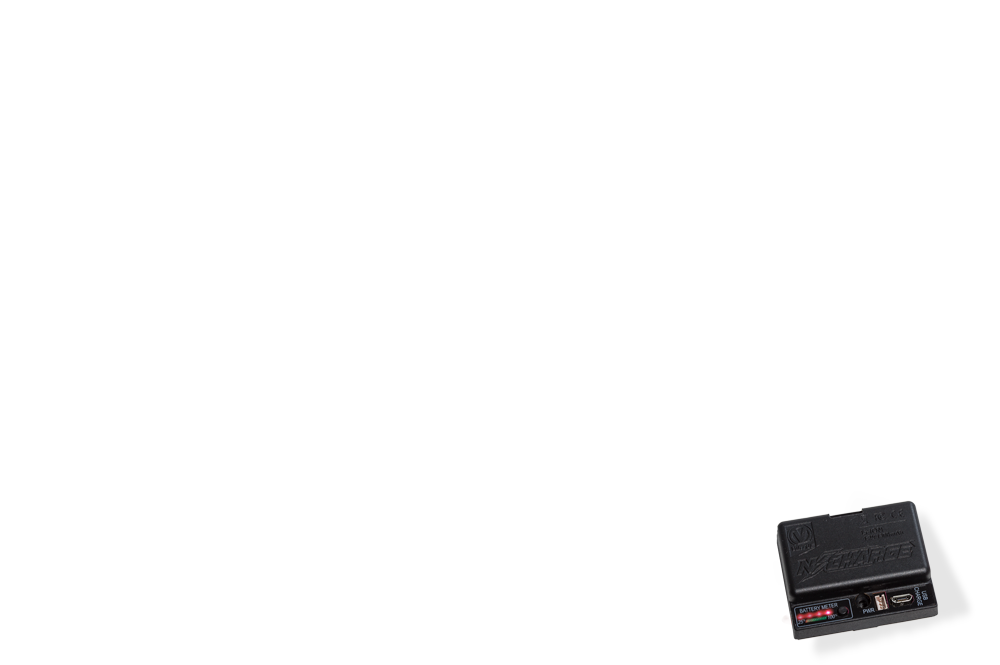 ---
Your Chosen Parts
| | |
| --- | --- |
| NTR | $0 |
| Top Shell Color | Black |
| Bottom Shell Color | Black |
| Ramps | Selected |
---
 Your custom CTRL will come boxed in it's component parts. Watch this video for an overview of how to assemble it.
The Bunkerkings CTRL is Smaller, Lighter, Perfectly Balanced and comes with an industry first Angle Indicator that will help you make that first shot every time. Join us and help kickstart the CTRL with our crowdfunding campaign and save up to 50% as an early backer. 
Perfectly Balanced
The CTRL is designed to feel perfectly balanced on every gun, mechanical or electronic. Whether you're running and shooting, diving, or snap shooting, playing with a CTRL on top of your marker not only feels amazing, but your field of view is increased thanks to the smaller profile. Welcome to Perfectly Balanced, Professional Performance. Plus it looks awesome.
Never Jams & Soft on Paint
The internal geometry of the raceway combined with soft, flexible fingers on an upgraded CTRL drive cone not only eliminate the possibility for any jammed paintballs, but are also ultra soft on fragile paint. The entire interior of the CTRL has been designed with smooth edges to reduce the chance of broken paint while diving, and for players that want to ensure top rates of fire from start to finish regardless of hopper angle, the CTRL offers dual spring ramp upgrades for the front and back of the loader.
Industry First Angle Indicator Training
"Dial in" your shot to make more eliminations by doing simple "reps" at home without firing a single ball. The CTRL is the first loader in paintball designed with a built-in Angle Indicator that is calibrated to shoot from the back center to the opposite corner on a regulation sized tournament field. An LED light bar on the back of the CTRL senses the precise angle needed to shoot from the back center to the corner (by default), or you can set your own angle at the field with the press of a button; then practice "breakout reps" from home or anywhere else. 
How does it help? Having your gun precisely aligned on the breakout is one of the best ways to rack up eliminations early in the game, but it's also one of the most difficult shots to make due to the distance of the moving target. The angle indicator is not designed to be used while playing, but instead is a simple training method to quickly reinforce your muscle memory to dial in the  right shot and train repetitively without firing a single paintball. No matter how good a shot you think you are, everyone can improve with practice and nothing is easier than simply practicing to bring your gun up to the right angle in the comfort of your own room. 
Enhancements from the Licensed Spire III Platform
While the CTRL loader licenses technology from the industry leading Spire III loader, several important enhancements have been made. 
Enhanced Proactive Feeding Logic
The CTRL feeding logic is redesigned from the ground up. Rather than rely on shot activation to feed paint for every shot, the CTRL loader activates feeding as soon as your gun starts shooting, and continues to feed until the stack is full without requiring a G-force sensor to detect every shot.
Magnetic Tray and Ball Raceway
The CTRL loader is even easier to take apart thanks to an improved tray design that slots into place in the shell using magnets. Cleaning of the raceway without tools is faster and easier as well, as the ball raceway itself is also secured with magnets. And in the case of an adventurous dive, that might send lesser loaders flying apart into pieces, the tray is securely clamped into place when the top shell is locked down.
Stronger Nylon Lid and (optional) Ramps
The CTRL loader features an upgraded glass filled nylon lid, which is made of the same material as the CTRL shell itself and not subject to cracking like polycarbonate lids. The optional, upgraded dual spring ramps are also made of nylon for ultimate durability.
Smaller, Shorter, Lighter
The CTRL loader is designed to be the most perfectly balanced compact loader when mounted to your gun. The overall weight has been reduced to significantly under a pound, at a mere 14.4oz. The height and width have been reduced as well, making the CTRL the smallest and lightest 200 round loader in paintball by far.
Guided Programming Menu
If you don't want to reach for your phone and can't remember what those complicated lights mean, you'll be thrilled with how easy it is to make simple preference adjustments or changes to the CTRL's programming menu. Each setting is printed on the bottom of the circuit board, should you need to change it. No manual needed, but most importantly, the CTRL comes ready to play out of the box with no adjustments or tweaking necessary!
Specifications
• CAPACITY:200 rounds

• 

BATTERIES: 3 AA

• 

WEIGHT:  14.4oz (410 grams)

• 

LENGTH: 8.8"

• 

WIDTH: 4.1"

• 

HEIGHT: 3.7"

• 

WARRANTY: 90 Days
CTRL Loader Key Benefits
• 

Perfectly Balanced

• 

Angle Indicator

• 

Smaller

• 

Lighter

• 

Never Jams

• 

Soft on Paint

• 

Toolless Disassembly

• 

Upgraded Magnetic Spire Drive

• 

Magnetic Toolless Tray

• 

Enhanced Proactive Feeding Logic

• 

Simple Programming Menu

• 

200rnd Capacity
Compatible Upgrades...
Bunkerkings Dual Front & Rear Spring Ramps
Upgrade your CTRL loader in seconds with optional front and rear spring ramps, constructed from durable glass filled nylon. With both ramps installed, the CTRL will automatically ramp the paint from both ends of the loader towards the ball raceway, ensuring a consistent rate of fire from start to finish of the loader from a variety of shooting positions. Installs in seconds, simply open the shell, and click the ramps into place.
Bunkerkings NTR Speed Feed
The NTR Speed Feed is compatible with all Spire III, Spire III 280, and Spire IR loaders and of course works with the CTRL as well. Switch back and forth from a lid to a speed feed in seconds, with the press of a single tab to have secure, flexible speed feed performance that still retains the benefits of a hinged locking lid. Reload fast, and keep the paint securely in place when you run or dive!
Virtue N-Charge Lithium Ion Battery
The CTRL requires no circuit board modifications, and simply plugs and plays with the N-Charge battery pack. The Virtue N-Charge lithium ion battery pack improves performance, reduces weight, and most importantly, gives you the piece of mind to always know exactly how much power you have left with the ability to charge from anywhere on the go. And unlike using lithium AA batteries, the CTRL features and N-Charge software mode, that you can set when using the N-Charge to optimize battery life and feeding performance.